351st Bomb Group
Comin Home on a Wing and a Prayer
PILOT and CREW MEMOIRS 1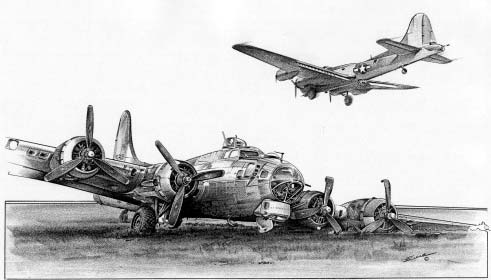 Artwork courtesy US Air Force
Lt. Francis M. Needham 351st BG - 510th SQ.
Frank entered the USAAF March 29, 1942 intent on being a fighter pilot but then switched to bombers attending Primary training at Hicks Army Air Field, (Ft. Worth,TX ) November of 1942. He was transferred to Waco Field, TX for Basic Flight training spring of 1943. Later in the fall of 1943 he graduated from Advanced Training at Foster Field, TX and was transferred again to Rapid City, SD. He completed his overseas training at Great Falls AAF, Montana.
Cool and collected at 19 yrs. of age he was called "Junior" by his crew because he was the youngest member. As a co-pliot in the 351st BG he flew several 510th bombers. On 31 Dec.1943 after a mission over Bordeaux, France his B-17 "Nobody's Darlin" TU-K ran out of gas on the way into Polebrook and had to be belly-landed on the beach at Burnham-on-Sea without further mishap. As 1st Pilot he flew a lucky B-17 called "Black Magic" which always brought his crew home safe.
"The B-17 was one tough, beautiful airplane. We departed for a mission over Germany knowing that our aircraft might get shot up. After we landed at Polebrook we counted over 150 holes in our ship. On the upper deck underneath my pilot seat a 20mm cannon shell had penetrated through the metal and lodged inside without exploding. It had entered from the nose and passed right between my legs. That was one lucky day." In early Sept. of 1944 after 11 months overseas he was processed for stateside reassignment at Miami, FL. He had finally made it back. Frank was awarded the Distinguished Flying Cross, and the Air Medal with three Oak Leaf clusters for "meritorious achievment." He flew 30 combat missions serving his country with distinction and personal courage and retired from the USAF after 20 years.
Today Frank lives in the beautiful NW and is the editor's step-father. 1. *

Lee Gingery B-17 radio operator 351st BG Polebrook, England
"Though I was handed a commission after getting a BJ degree at the University of Missouri in Feb. 1950, (Korean War outbreak), I chose marriage instead. My Aviation Cadet experience ended in March, 1944 when the program was temporarily closed due to flooded pipelines of candidates. Most of my classmates were sent to the ground forces in time to hit the beaches of France on June 6, 1944. I was sent to radio school and became a radio operator on my crew, flying combat the last six months of the war."
Lee Gingery 351st BG Association Public Information Officer

Dr. Stan Edelman Bombardier, 351st BG Polebrook, England Our plane, the B-17G, was named by our pilot, Bob Kasper , after his niece, "Merrie Christie", was badly damaged on a mission to Kassell, Germany on January 1, 1945. Two of our engines were feathered, after being badly damaged. Our waist gunner was seriously injured by shrapnel. I crawled back to him from my Bombardier's post, breathing from my portable oxygen tank, to administer Morphine to him. We dropped out of formation, chased by two Messerschmidt 109's, and lost them in the clouds. Our pilot, Bob Kasper, made a marvelous landing just over the German lines, near Brussels, Belgium. An ambulance took our wounded waist gunner to the hospital, while I took the Norden Bombsight from the plane and gave it to the M.P.'s. Our crew was put up for the night at a nearby brothel. All the guys tried to make out with the maid, but never succeeded. The following day we were air lifted back to our base at Polebrook. We had been reported "missing in action". When we arrived at our bunks, we found all of our personal stuff missing. We went for lunch, and upon our return, we found all of our belongings back where they belonged, including personal pictures, shoes, uniforms with all the emblems in place, etc. That was our 21st mission. We completed our 35th mission of February 22, 1945. Stan Edelman, M. D. Giant4@aol.com
B-17 Pilot Jules H. 99th Bomb Group in Italy

"I enlisted Dec 8th 1941, I was appointed an Aviation Cadet and sent to AL. Due to the large numbers of enlistees I was put on ice for some months. I finally got into the pipeline and went to Maxwell Field, AL for pre flight. These bases were for a period of about 8 wks. each. After preflight I went to Camden, SC for primary, flying a Stearman PT 19. Basic was at Shaw Field, Sumpter, SC, flying BT 13, then on to advanced, flying AT 10, dual engine. We had ground school at each place taking courses in Navigation, Meteorology, engines of the planes we were flying and maybe other things I don't remember. At each of these bases we had hazing (upper & lower classmen). Each of us roomed with a West Point cadet and a British flying sargeant. After my B-17 training with my crew, we were sent overseas. I was sent to N.Africa, to the 99th B.G. I flew 50 combat sorties from Tunis and Foggia Italy, with minimal escort. My tour was from July 43 until Feb 44, after which I returned to the U.S.
I got my wings Dec 1942, Class 42K. then sent to Sebring FL for B-17 transition. After about 2-3 mos. flying B-17, I was sent to Salt Lake City to form a crew, I was 1st pilot. Then on to Boise ID for so called 1st phase training, then to Rapid City SD for 2nd and 3rd phase. The training was a farce since most of what we did was fly cross country. After our "training" we went overseas. I never had a formation or high altitude flight before I got into my combat unit (99th B.G.)"
Harrowing Missions
"Attacking fighters were bad, the flak was just as bad. Especially on a bomb run. One thing most people are not aware of, was the extreme cold above 20M feet. When I flew in 1943, we did't have heated underwear, the waist gunners windows were open. so they also had wind. I couldn't wear the heavy fleece lined jackets because I had to have freedom of movement. From the groin area (parachute harness) down I had no feeling in my legs, I had to lift them and put them on the rudders. Then our oxygen masks had condensation which dripped down onto my chest, so I had a sheet of ice on my chest. The longest flight I had was from Tunis to Weiner Neustadt (40 miles below Vienna) 1900 miles, we were aloft about 13 hours, most of it on oxygen. But, we were young (20-21) and indistructable.
I was in the Rice Provisional group after finishing phase training. After a 5 day delay in route, from Rapid City to Salina, Kansas (enabling us to get home before leaving the states). I signed for a new B-17, after wringing it out (checking that the instruments were working properly) and spent about a week in Salina. Five crews were formed into the Rice Provisional Group. We flew to Palm Beach, Puerto Rico, Georgetown, British Guiana then to Belem, Brazil, then on to Natal, Brazil.
We then flew across the ocean to Dakar, we each left at half hour intervals. From Dakar we went to Marrakech, then on to Rabat, Morocco. We were in Rabat for several weeks waiting to be assigned to a unit, we were replacements filling in to any of the 4 groups in the 5th Wing (the only heavies in the theater).
The groups were 2nd, 97th, 99th, and the 301st. I went to the 99th, flying out of spot on the map about 60 miles south of Constantine, I flew one mission from that base and then we moved to Tunis, sometime in Dec. we moved to Foggia, Italy. I flew 50 combat sorties & then returned to the US." Today Jules, like many of the 99th, lives in Arizona.
Engineer TT Gunner Jim Peters Sr.
"The Muddy 15th" Italy in the Spring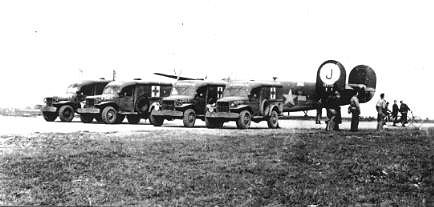 Living in the mud of Italy's farmland could be hell especially during takeoffs and landings. Aircrews slept in tents and often ate their chow outdoors. Sick call saw bouts of coughing from colds and stomach upsets stemming from nerves. According to TT Gunner Jim Peters Sr. from his days at Tortarella; "On the north end of the runway our pilots had to clear a 15' dirt railroad embankment and some telephone poles.With a full load of fuel and bombs we held our breath as our B-17s struggled to get off the steel plank runway. One morning after a particularly nasty crack up I heard the engineers blowing up the left over bombs. Originally I went into the Infantry to be an Engineer. I applied for Aerial Gunnery and went to tech school at Amarillo, TX. In 1948 after 3 yrs. I returned to the USAF and was at Fairchild AFB"
Jim lives in picturesque Arizona in the peace and prosperity he helped bring about.

TT Gunner William Somers 99th BG Foggia Italy
Ex-gunner and author Bill Somers has a book out called "Fortress Fighters" in which he details his role of the 99th BG and gives the reader a personal perspective of the air war.
"We shipped out of Camp Patrick Henry, VA arriving in Naples, Italy in Oct. 29th 1944. V-2 rockets were hitting England and Humphrey Bogart was starring in To Have And to Have Not, ...It wasn't unitl Nov. 6th, a week later,
after a cold and unpleasant ride in an Italian box car over the mountains, that we arrived on the plains of Foggia....
It was a bleak and trying time that Christmas of 1944. Our Flying Fortress crew had received its baptism of fire.
We'd only flown three missions but the second one cemented our relations as a crew. That second mission saw our ship hit by flak and burning. We were 28,500 feet over Linz. It was Dec. 15, 1944. We were hit five minutes after bombs away...the pilot cut the fuel and feathered the prop... As a crew we were learning to fight together, but we also had to learn how to live together ... six enlisted men to a pyramid tent...Our four officers shared another tent in another area."
From "Fortress Fighters" Copyright 2000 by William F. Somers $20. ISBN No. 0-9705799-1-8
Today Bill lives in Arizona and is the editor of a local newspaper.

.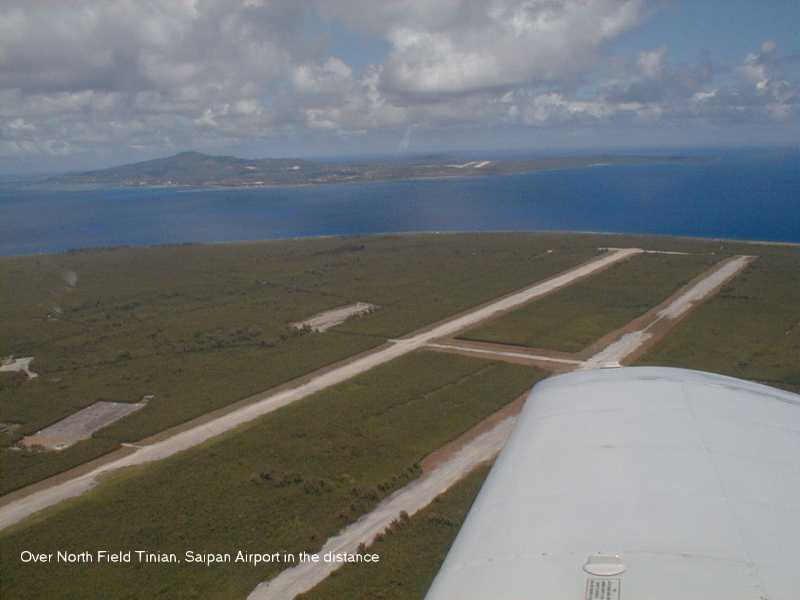 Tinian: where many B-17 pilots went to fly B-29s "to the Empire"


Rob's 351st BG Web Page Links (click on the buttons)

Enter 351st BG Main Gate Come on in....

351st Unit History "8th's most decorated B-17 pilots"

351st Links Page 351stBG and other ww2 pages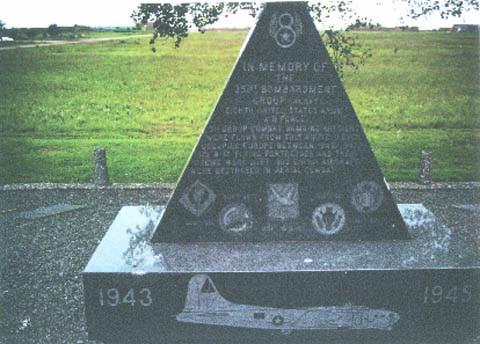 Base Admin & Maint Life at Polebrook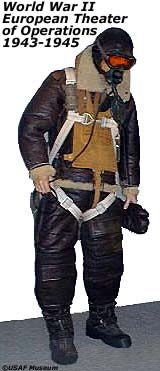 Air Crew Training Pilots, Gunners, Mechanics


* 1) Lt. Needham: South Bend Tribune "Service Notes" - St. Joseph County Public Library,
Official USAF 351st BG combat diary.

351st Bomb Group Organizational List
Mr. Clint Hammond 351st BG
Association President
2 Southpoint Rd
Mechanicsburg, PA 17055-4251
717-766-1489
Polebrook Post
....


Text Copyright © 2002 Robert Needham
No part may be reproduced without written permission
Narrative copyrights belong to their donors
Fortress Fighters © quote courtesy Bill Somers
Photos and images courtesy USAF and OWI
Special thanks to AFHRA, Irvin Morse & SJCPL