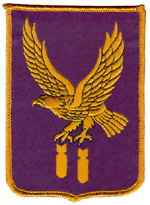 351st Bomb Group
Base Admin & Maintenance
Life at Polebrook 1942-1945
Relatively speaking 8th Air Force pilots and crews stationed at Polebrook in Northhampshire, England were better off than their 15th Air Force counterparts in Italy. There were paved runways, hardstands, enclosed hangers, warm barracks, heated Nissen huts, an Officers Club, base hospital, firefighter unit, base bar, theatre, gym, PX, mess halls and a station chapel. In times of war a lack of creature comforts can become a negative morale factor. It fell to the base CO to see that his men were well fed, properly clothed and housed to ensure the maximum effectiveness of the combat unit.
An overseas Army Air Corps station in 1942 was a version of little America. It took a lot of supplies and properly trained USAAF specialist personnel to fuel and arm 72 B-17s, issue their needed parts, dispatch aircraft and crews, perform critical repairs, pay, feed and clothe base personnel from the lowliest private to the base CO. Altogether Polebrook had over 7,900 personnel at its heighth.
SOCIAL LIFE
While overseas life in war time cannot be called ordinary being stationed in England offered many young men their first opportunity for travel and adventure. An Air Corps station had its peculiar rituals, particular charms, its great challenges and rewards. Some of the greatest unsung heroes in the war were the technical specialists, aircraft mechanics and armorers who worked 14 to 18 hr. days repairing, arming and preflighting "their" planes.
Station social life while relatively low key compared to civilian standards consisted of station dances, parties, attending the base bar, weekend passes, festive holidays and Squadron stand downs with time spent writing letters, listening to music and playing cards. Those with money to burn spent time in Polebrook at the King's Arms, Norwich in Norfolk, or taking jaunts to surrounding Northants Air Corps stations both British and American (time permitting).
According to a U.K. web source
"On 15 January 1943, the 304th Service Group arrived at Polebrook and began preparing the airfield for the arrival of the 351st Bomb Group. They were assisted by the 320th Service Squadron, 1052nd Ordnance Squadron and 166th Quartermaster Squadron. An advance party of the 351st arrived on 15 April 1943, when a B17 landed with Major Milton, Group Deputy CO, Major Bowles, Group Executive Officer, Captain Scott, Group Intelligence Officer and other key personnel. The main force air crews arrived the following day.
Prior to the start of the 351st's operational missions, Colonel Hatcher, the Group Commander, and other senior staff flew their first combat missions as observers with the 303rd Bomb Group from Molesworth."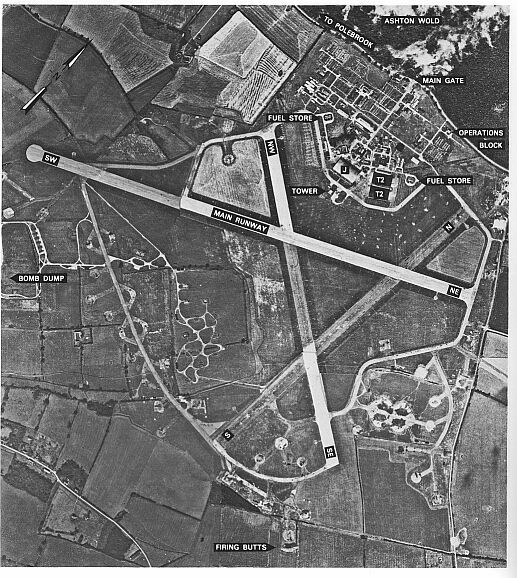 1943 Polebrook overhead view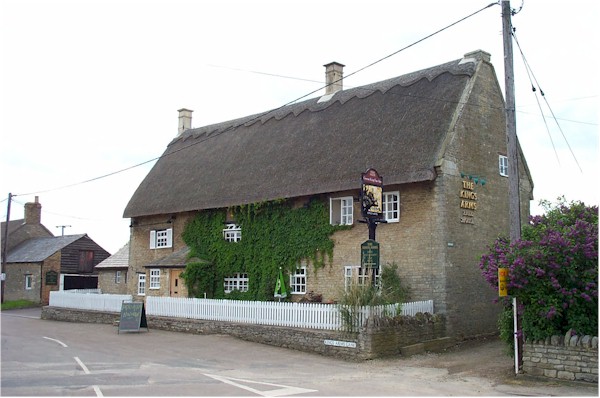 North of Polebrook is the King's Arms filled with 351st crew names


351st BG STATION 110 COMPLEMENT
| | | | |
| --- | --- | --- | --- |
| 508th SQ | 509th SQ | 510th SQ | 511th SQ |
Each combat air squadron consisted of 18 B-17 "Flying Forts"
The 351st's Four Squadrons equaled 72 aircraft
A B-17 had 10 crew stations; four officers and six enlisted men
A typical medium range mission involved flying 8 to 9 hrs, covering 1,300 miles @ 200 knots
How much fuel did it take for a combat mission?
A typical mission of 70 to 72 aircraft would consume 72,000 gallons of 140 octane avgas. Most stations had two fuel tank farms in order to have sufficient quantities on hand should the need arise.

How much .50 Cal. ammo could a B-17 expend on a mission?
B-17G Model had 13 M2 BMGs which burned up 300-500 rounds each = 5,500 rounds
Each M2 weighed 128 lbs. and was made by AC Sparklite Division under license.

How much engine oil could a B-17 use?
4 -1823 Wright Cyclone engines had a tank capacity of 37 gals. each = 148 US gallons
Many B-17 engines were built by Buick Motor Div. of General Motors
Station Activities
Duties also consisted of photo interpretation, additional crew training, gunnery practice, instrument calibration, orientation, resupply, meal preparation, personnel evaluation, visits to the Dispensary, refurbishing and maintaining station hacks, servicing station vehicles, installing radios, changing tires, cleaning weapons. It wasn't unusual for some crews to lend a hand in making needed alterations like installing gun mounts, armor plate and new accessory parts e.g. aircraft updates at the 447th
Sub Depot.
---
Support Units at Polebrook
11th Station Complement Carpenters, electricians, handymen maintained base buildings
This unit's sections also ran the radio shop, barber shop, gym, and base telephone system
201st Finance Section kept the pay and allotments flowing
252nd Medical Dispensary provided much needed medical care
304th Service Group presumed to have provided aircraft maintenance
447th Sub Depot performed miracles of aircraft maintenance and urgently needed repairs
854th Chemical Company issued gas masks, maintained oxygen, the fuel farm
1052nd Ordnance Squadron maintained .50 cal. machine guns and armed the aircraft
1061st Military Police Company kept order, provided base security, issued / checked passes
1629th Ordnance Supply & Maintenance Company kept bomb / munition supplies flowing
2098th Aviation Fire Fighting Platoon saved many a B17 crew from certain death
American Red Cross + Volunteers served coffee and donuts, good cheer, liaison w/ home



This was a very popular magazine at the PX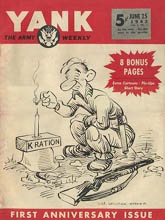 * * * * * ******** * *

Major Glenn Miller

© Copyright Skylighters All rights reserved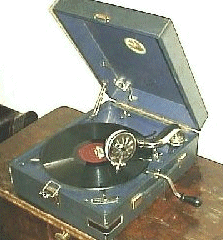 airmen used a portable Victrola
Station Images




A "Typical" Mission Day at Polebrook

01:30 to 02:15 Aircraft mechanics preflight engines, then ordnancemen load bombs.
01:30 At the mess hall cooks are preparing the morning breakfast meal.
02:45 Orderlies come round barracks to rouse assigned aircrew for the day's mission.
03:00 to 03:30 Mess Halls are open for a hot meal of pancakes, eggs, bacon, coffee, tea*
04:00 to 04:30 Target Briefing; "Admittance By Pass Only" with an MP at the door.
04:30 to 05:00 Pilots and Crew inspect aircraft, don flight gear, start engines,check radios.
05:30 to 06:00 Flight Leaders then Elements take off at close intervals & assemble.
Ground Personnel nervously watch their aircraft take off.
06:15 to 06:37 Box Formation is complete, all squadrons enroute to mission target.
07:00 to 07:30 Distance depending gunners man and test fire their weapons.
07:15 Unable to gain or maintain altitude two B-17s drop out of formation & return.
08:45 The first fighters attack from 3 and 12 o'clock, the ship fills with the smell of cordite as the TT gunner snaps off bursts from his twin .50s

* most crew avoided liquids for obvious reasons

Tools of the Trade

Duece and a Half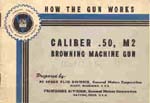 BMG Manual
Browning M2 available in .30 or .50 caliber [12.7 mm] fires 800-850 rpm


IMAGINE SOME GUY WAKING YOU UP AT 2:45 A.M.!!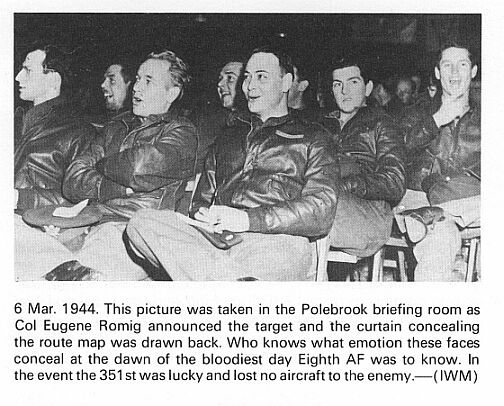 Briefing Room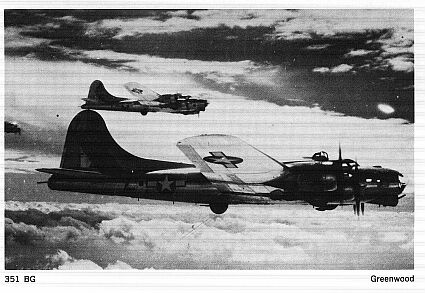 These pics were sent to me by a 351st member [ 351st in flight ]

351st BG Mission Related Links
508th CO James Stewart Bio
Map of Post-War Europe ETO [large file loads slowly]
The Story of the Spot Jammers
Stress on Aircrews in WWII
An early war B-17 olive drab
Airman wearing flak gear
Books on Flak and Flak Towers [in English or German]
Luftwaffenflakhelfer in Hamburg [flak gunner's assistant]
1942-44 Pilot-Airmen Training
Modern era B-17 Restoration
Air Combat and Battle Damage
History of the B-17 Model 299
Eight hours on oxygen at -57 deg. Farenheit
*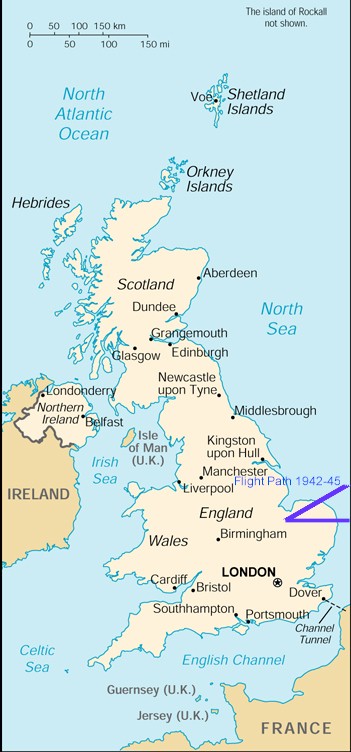 Map of England is public domain

Click here for larger UK Map


EPILOGUE
In three and a half years Polebrook's four B-17 squadrons made a significant dent in vital Axis industry and Reichland defences. Like many in the 8th Air Force these aircrews were citizen soldiers fighting for their country. They knew their duty and performed it to the very best of their ability. Over 50,000 USAAF airmen did not return from their missions. The Polebrook Memorial at the end of the old 210 runway reads-

IN MEMORY OF

THE

351st BOMBARDMENT

GROUP (HEAVY)

EIGHTH UNITED STATES ARMY

AIR FORCE

311 GROUP COMBAT BOMBING MISSIONS

WERE FLOWN FROM THIS AIRFIELD OVER

OCCUPIED EUROPE BETWEEN 1943 - 1945

175 B-17 FLYING FORTRESSES AND THEIR

CREWS WERE LOST. 303 ENEMY AIRCRAFT

WERE DESTROYED IN AERIAL COMBAT

Rob's 351stBG message board
Welcome to the 351st Bomb Group Message Board
Text Copyright © 2002 Robert Needham
No part may be reproduced without written permission
Narrative copyrights belong to their donors
WWII Paperwork images courtesy Darren Byrnes
Photos and images courtesy USAF Museum and OWI
We hope you've enjoyed your visit